Idyllic experiences for beach lovers and adventurers
There is no typical day in Turks and Caicos. It's perfectly acceptable to watch the hours slip away while lounging on a secluded private beach, basking in the warm sun, toes deeply tucked in soft white sand. You may, however, want to spend an afternoon sailing, sightseeing or exploring the island's numerous local nature preserves and tranquil beaches. Thrill-seekers should definitely try kite boarding, or just kayak and paddle to Iguana Cay or along the south side mangroves.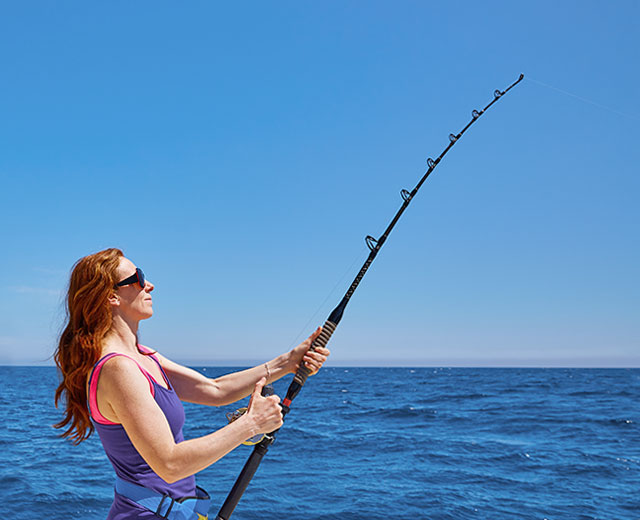 Fishing
Sport fishing is more than a pastime in Providenciales – several international tournaments take place every year, including a major deep-sea bill fishing event and smaller bottom fishing contests. Reef and bottom fishing are great entry points into the sport, with minimal experience required. Deep-sea sport and bone fishing often require more experience or a guide to accompany you for the day which Beach Enclave are happy to arrange. A fishing license is also required by law within the islands which can be obtained by the fishing company organizing your charter.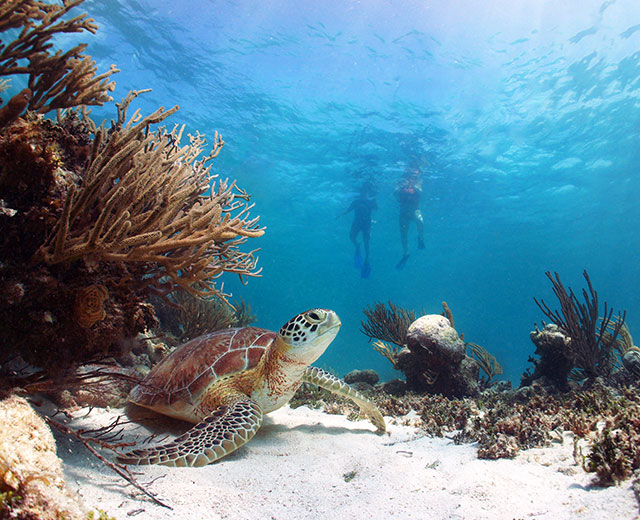 Snorkeling
All it takes is a mask and snorkel to immerse yourself—literally and figuratively—into the intriguing underwater world off the Turks and Caicos coast. A great fair-weather activity for families, snorkeling brings you right to the reef action, for views of colorful fish and coral. Beach Enclave North Shore has beautiful, unspoiled coral right in the heart of the Princess Alexandra National Park, just a short swim away.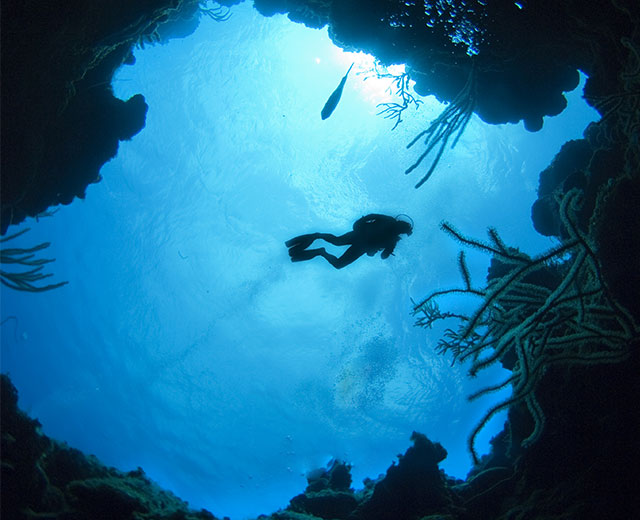 Diving
For scuba divers, there are two reasons the Turks and Caicos is an ideal destination: the world's third largest barrier reef is just offshore and there are excellent sheer walls to explore. Most dive sites are part of protected nature reserves and national parks, allowing marine life to flourish within the sanctuary of the nature reserve. Off Providenciales, some of the best dive sites include French Cay, West Caicos and Northwest Point.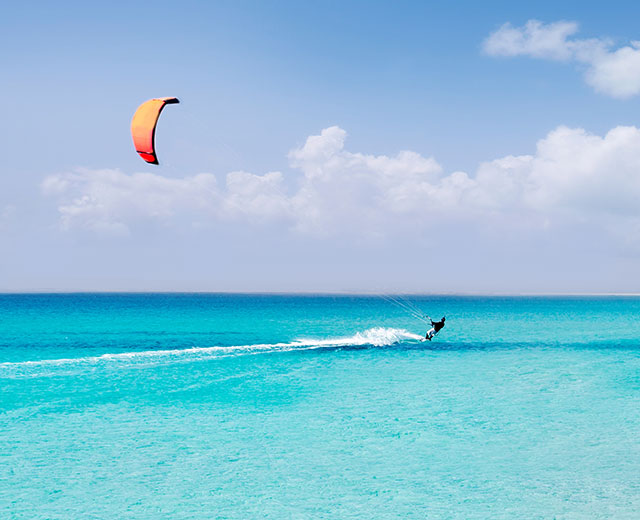 Other Watersports
The consistent east-southeast trade winds on Providenciales make it an ideal location for kite-surfing, one of the island's most popular watersports. The expanses of flat, clear and shallow water allow the wind to carry you along the surface for long, exhilarating stretches. The same conditions also enhance your stand up paddle boarding (SUP) experience. Jet skiing, kayaking, parasailing, surfing, windsurfing, tubing, wakeboarding, water skiing and windsurfing are also popular.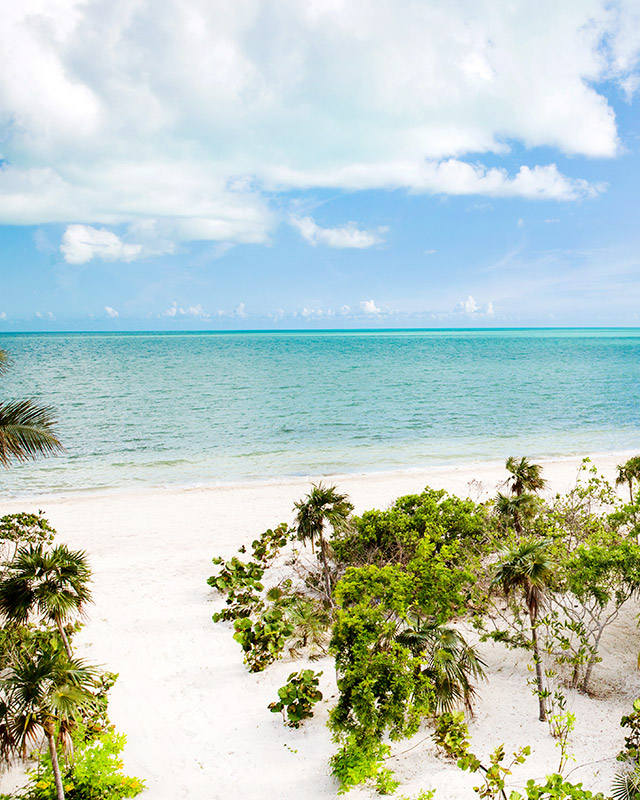 Beaches
You may never want to leave the picture perfect beach belonging to your villa, but if you're in the mood for exploration, the island of Provo offers other idyllic expanses of silky, sandy shoreline.

Superlative Grace Bay Beach, home to Beach Enclave Grace Bay, has put Turks and Caicos on the map, justifiably earning multiple "Best Beach in the World" Award from TripAdvisor and Travelers' Choice. The beach itself is an expanse of white sand; soft and cool beneath your feet. The crystal clear waters of the North Atlantic are protected from ocean swells by a barrier reef a mile offshore making it ideal for swimming or lounging on the shoreline.

Grace Bay Beach, from end-to-end is an entirely walk-able seven miles and many can be seen taking a sunrise jog along the coast.

Stretching along the island's opposite coast, pristine Long Bay Beach is just as highly rated, earning a spot on "Top 10 Best Islands for Beaches," by Condé Nast Traveler. The home to Beach Enclave Long Bay, is known for its calm, shallow and warmer waters, features that it shares with other Southern beaches such as Sapodilla and Taylor Bay.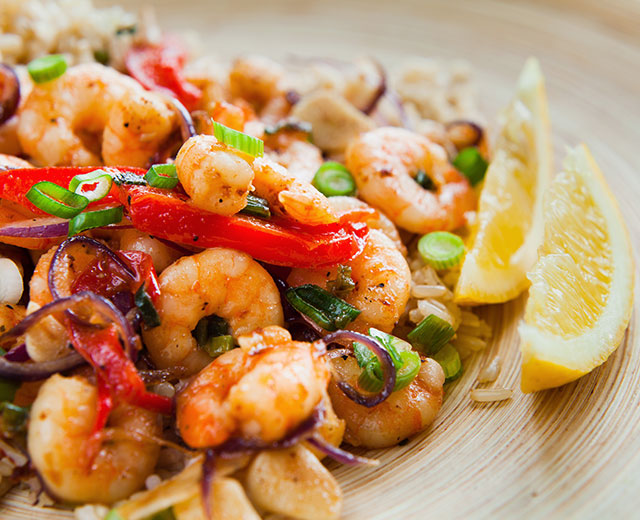 Island Dining
Yes, private chefs are available during your stay – and they are happy to cater to your every wish. Do not hesitate asking for Caribbean or Asian food centric chefs, to name a few. Additionally, you can satisfy any lingering culinary curiosity in many nearby restaurants. Begin by speaking with our Concierge, who can make recommendations and reservations, if necessary. Your butler is also happy to make arrangements.

The Providenciales dining scene delights with a multitude of excellent restaurants featuring a wide variety of cuisines, and ranging from white glove service to holes in the wall favored by residents and food lovers.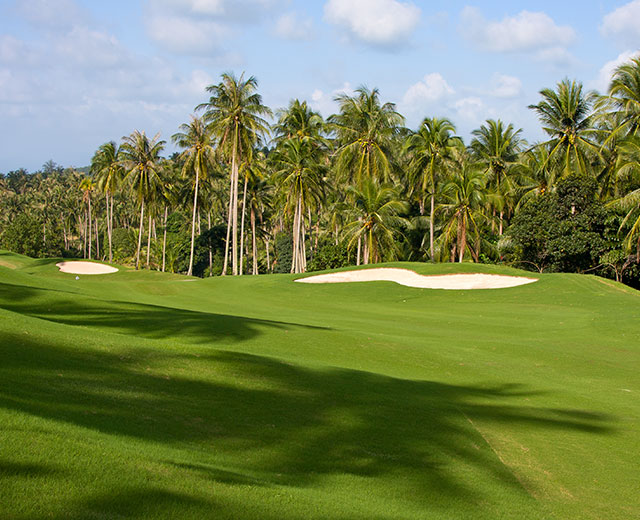 Golf
The Provo Golf and Country Club is the only 18-hole course in the country and consistently ranks among the best in the Caribbean. Located in the Grace Bay area, the par 72, target-style course challenges players at all experience levels with four sets of tees.

Designed by Karl Litten in 1992, the course features rugged limestone outcroppings and challenging hole placements along the coastline. Fairways are lined with native island flora and fauna, plenty of palm trees and waterways are home to herons, egrets and flamingos. Guests can rent premium TaylorMade golf clubs, and avail themselves of the full-service pro shop, practice chipping and putting areas, and bag storage.
Back to Top