Beach Enclave
Check
Availability
Best Rate Guarantee
Best Rate Guarantee
If you find a lower qualified rate within 24 hours of booking, we'll match it- and treat you to a $1000 hotel credit.
Get to know the Turks and Caicos Islands
The tropical Turks and Caicos Islands are located in the Caribbean, 30 miles southeast of the Bahamas and 90 minutes by air from Miami. There are two distinct island groups separated by the Turks Island Passage – Provo is the best-known island within the larger Caicos Islands, while Grand Turk holds the same title among the Turks Islands and is home to the capital of the country.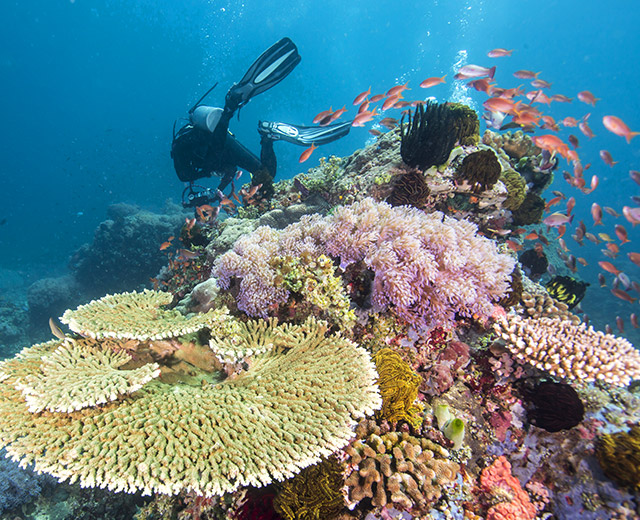 Known for pristine beaches, traditional music and crafts, exciting watersports, and world-class cuisine, the Turks and Caicos Islands (also known as TCI) has only recently drawn the international spotlight to its archipelago of 40 coral islands. As home to the third largest barrier reef system in the world, the Turks and Caicos Islands are renowned for exceptional diving, with many of its vibrant coral heads just minutes from the shoreline.
The island of Providenciales, known as Provo, is the most developed of the island, known for its fine white sand beaches and clear blue water. Provo is an ideal home base from which to explore TCI's 40 (mostly uninhabited) islands and cays.
Originally inhabited by Taino and Lucayan Indians, the islands are said to have been discovered by Christopher Columbus, and subsequently inhabited by the Spanish, French and British. In 1962, Turks and Caicos became a British Crown colony. While it is an English-speaking British Overseas Territory with UK law, the currency is the U.S. dollar, making it an ideal destination for U.S. visitors. The dry, sunny climate maintains a year-round average high temperature of 84° F (25° C), perfect for escaping the cold winter months by simply hopping on one of the many direct flights operating daily.
Back to Top
Thank You