Beach Enclave
Check
Availability
Best Rate Guarantee
Best Rate Guarantee
If you find a lower qualified rate within 24 hours of booking, we'll match it- and treat you to a $1000 hotel credit.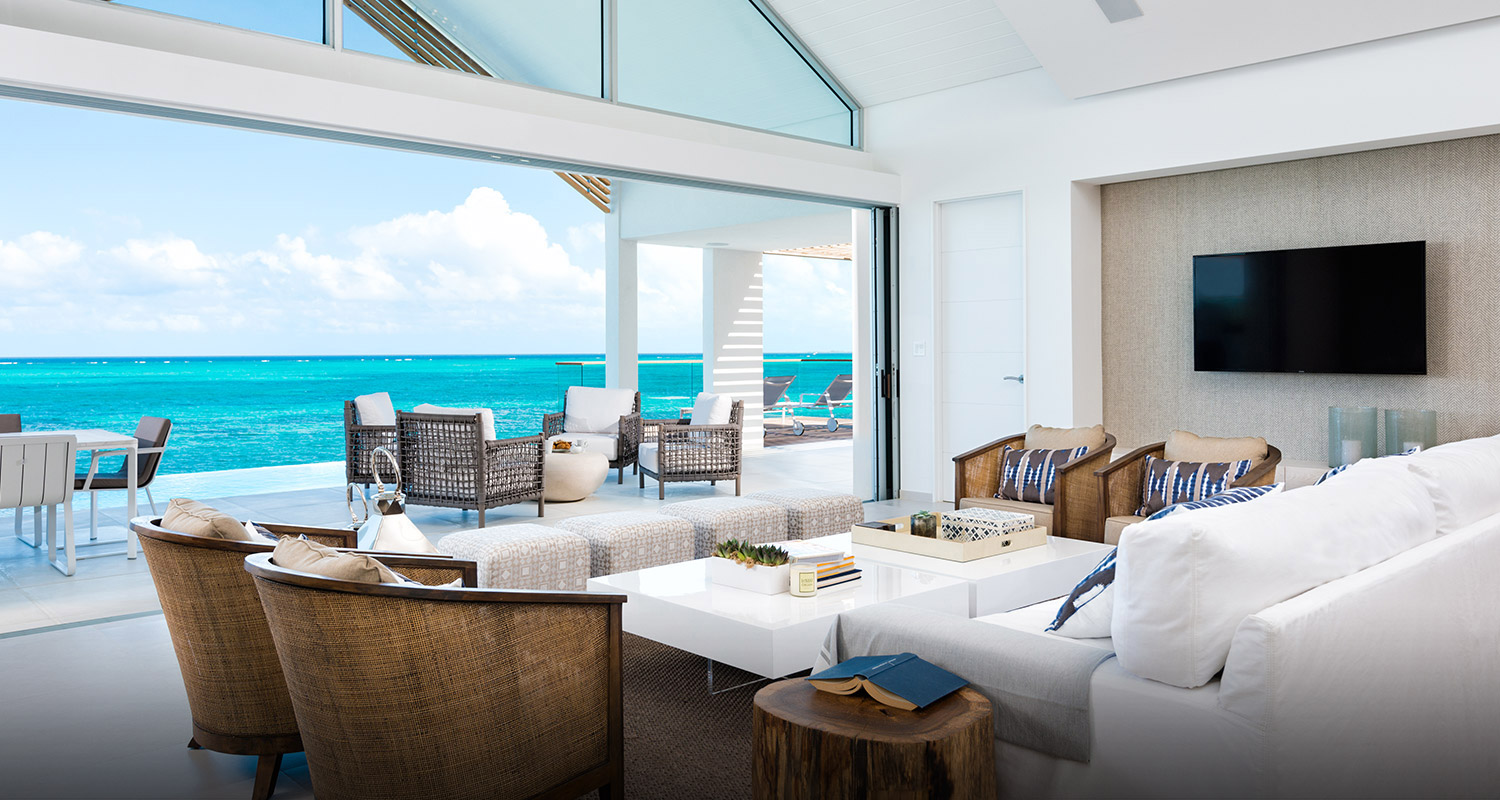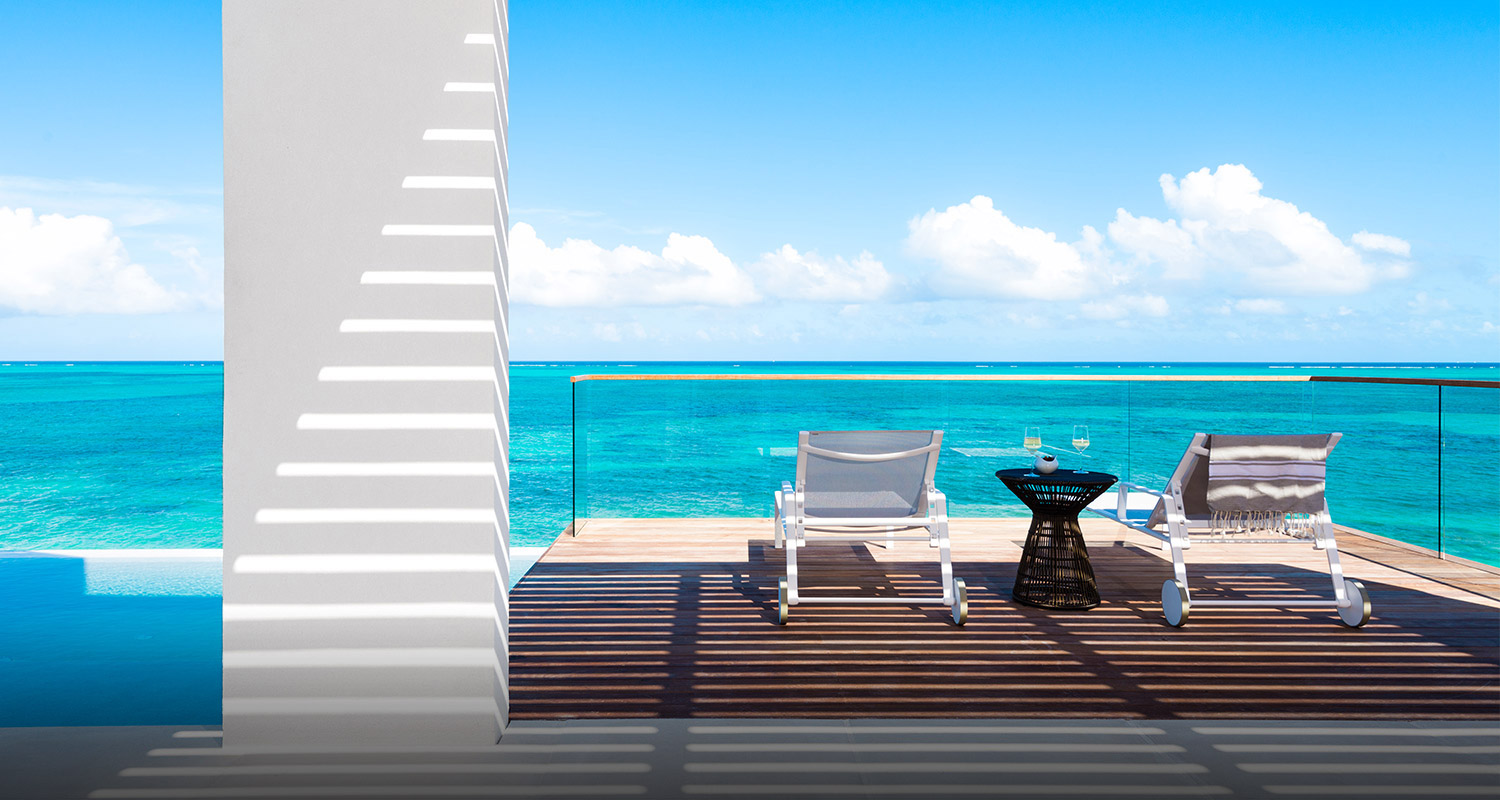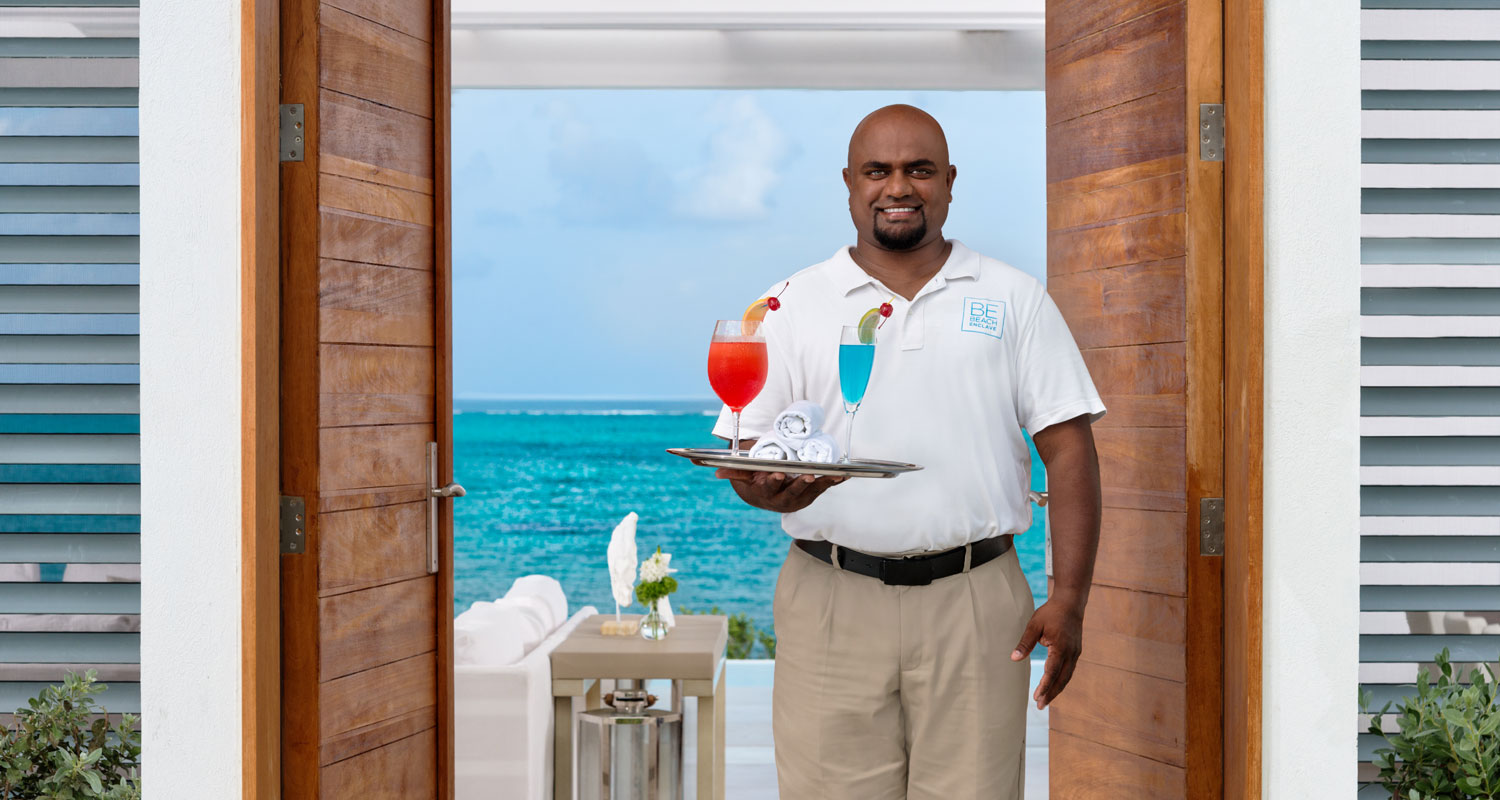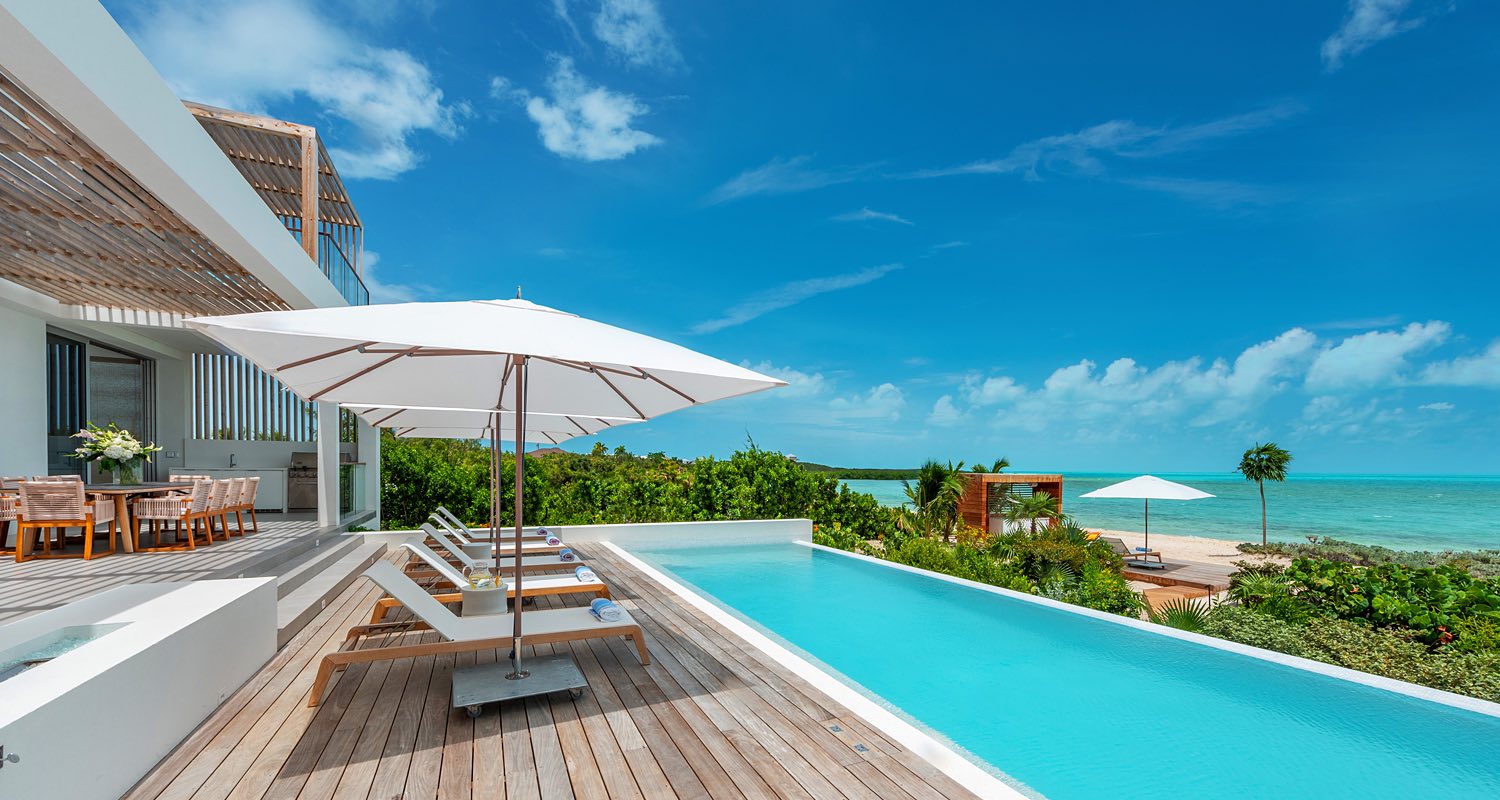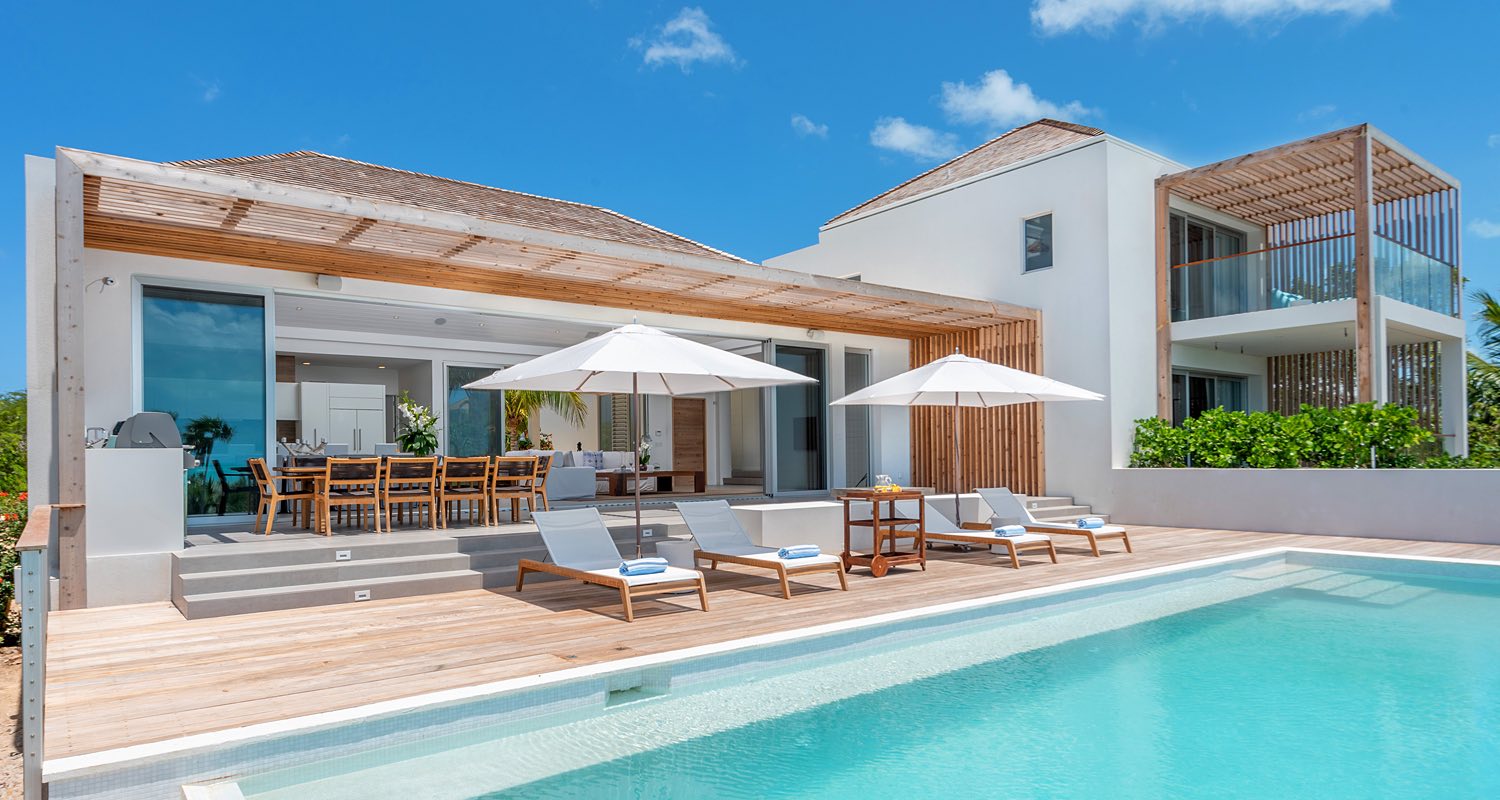 Turks & Caicos Luxury Villas
redefining beachfront living
Embrace Island Living, Where Life Unfolds Exactly as You Wish
Tucked away on secluded white-sand beaches, Beach Enclave is a collection of private luxury villa resorts, each an enclave of villas furnished with the finest amenities. You'll wake every day to the Caribbean getaway of your dreams, whether you're up for thrilling kiteboarding action, snorkeling for tropical fish, or simply sitting on the powder-sand beach with a good book. As our dedicated and attentive staff creates a bespoke experience just for you, all you need to do is embrace the best of five-star, indoor-outdoor island living.
The Beach Enclave North Shore villas debuted in November 2016 to excellent guest reviews. The Beach Enclave Long Bay Villas will open for rentals November 2018. Construction started in February 2018 on Beach Enclave Grace Bay with the first homes delivered early 2019.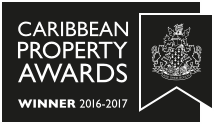 Welcome to The Turks & Caicos Islands
Discover Ownership Opportunities
5 Villas Available
BEACHFRONT VILLAS STARTING FROM $4.15M
Be elevated...
Be inspired...
Be exhilarated...
Be yourself...
Be Part of It
"WOW - A Perfect Vacation - JUST WOW"
From the moment you arrive to the moment you leave (which none of us really wanted to do) the layers of enjoyment just keep coming. The house is magnificent. The pictures do not do it justice. Sitting outside on the patio became the prevailing activity for the family. Watching the sun rise and fall was breathtaking. Which is where I am currently writing this review - I really do not want to leave ..... :) Marie took care of our every need - anticipating every need. A seasoned professional. She is worth requesting. From the pool, the beach, the snorkeling right outside our home and the views - the views were just magnificent. The food - Chef Jose made meals for us that would rival the best restaurants - our favorite meals while on the island were the ones we had at the house. No special request was an imposition. The gym was amazing - working out overlooking the ocean what more can you ask for? If you are looking for a unique trip of a lifetime then Beach Enclave is the destination.
- May 2018
Perfection in Paradise
Last year my wife and I got married in T&C, this year we returned for our first Anniversary. Of the many options we had for accommodations we chose Beach Enclave for this special occasion. Along with the breathtaking views and beautiful home we had for the week + long visit, we were treated to the most amazing service- some of the best we ever had. Our butler, Nuwan Bodhinayake, was remarkable. Not only did Nuwan go above and beyond to make our stay was unforgettable but he also got to know us to a point that he is now one of the family. Miss Pamela and Miss Marie provided beautiful turn-down services with special touches every night. The property manager- Keyona- was the utmost professional making sure our stay was perfect. The house and staff pretty much hit it out of the park because our stay was perfection in paradise!
- July 2018
"Beach Enclave was everything"
Beach Enclave was everything you said it would be! And likely a once in a lifetime opportunity for us! We had a great time and not a day passed that we didn't take in the stunning scenery and cherish our lavish surroundings. You've easily secured me at least a year of "do no wrong" behavior with my spouse, so many many thanks for that! Again, without trivializing the words, Thank you for everything! Mike
- Apr 2018
"It was a very special vacation"
It was a very special vacation at a very special place! I also, have to tell you that MY favourite part of the trip was being completely spoiled by Nuwan and Celia! They wouldn't let me do anything!! I threatened to take them home with me!!!:-). They were absolutely amazing and I won't come back unless I can stay with them again:-))) Mikki
- Apr 2018
"WOW WOW WOW"
When looking back on our trip I could not imagine it without our butler Ann. She was AMAZING and thought of everything. From the minute she greeted us with drinks and cold towels to the last minute before we left she not only attended to our every need but she anticipated what we wanted and had such a great approach and is such a nice lady. She put out towels, food, helped serving meals, cleaned up and much much more. Every drink she made was perfect. She worked from the minute she walked in to the villa in the morning to the second she left at night to make sure that we had everything we needed and she certainly did that.
- Feb 2018
"OH WOW! Where to begin?"
Keyona, Chrissy, Ann, Nuwan, Jose, and the rest of the staff, you blew our socks off! We had the trip of a lifetime and will forever hold onto our wonderful memories made. Highly recommend this property and the amazingly gracious, hardworking staff! Book your next trip NOW! You will be glad you did."
- Dec 2017
"Once in a lifetime!!! Well....hopefully NOT!!!!!!"
We had the trip of a lifetime to Turks and Caicos staying at the Beach Enclave North Shore for seven days. We had five couples and it was well above and beyond the expectations of each one of us! Being my 60th birthday celebration I coordinated closely with a concierge Chrissy Coalbrooke, and she proved most exceptional. I tortured the poor girl over a series of weeks and when you get an email asking if you prefer smooth or crunchy peanut butter… Well you know they're on the ball !!!! She expertly coordinated all of our activities. I had to leave an item at the airport upon departure and she even retrieved it and send it to me as well. The house was modern, clean and spacious, with enough room for 10 of us. We alternated between pool and beach (rented bicycles and Vespas but had little need for them). The food provided the house was incredible. Chef Eversley Rowe and his assistant Dillon made meals that easily matched any I have had in any restaurant in the world. He didn't serve one thing that was a "miss"! Everything tender and spot on. And… He's just the nicest guy ever. BizBag
- Jun 2018
Complimentary Services & Amenities
Dedicated Concierge
From arranging private tours and boat charters to designing a unique and special event, our dedicated concierges are insiders who work magic with your island itinerary from the moment of arrival.
Complimentary Services & Amenities
Private Chefs
Our cadre of private chefs elevate any occasion with creativity, imagination and fresh island ingredients. Hire one for a day or arrange a personal chef in the kitchen for the length of your stay.
Complimentary Services & Amenities
Yoga & More
No need to shortchange your fitness routine. Our outdoor yoga terrace is your go-to for daily group yoga classes by Retreat. There's also a 24-hour beachfront Fitness Center for any-time-of-day workouts.
Complimentary Services & Amenities
Beach Bliss
Head to the beach, where Beach Enclave attendants stand ready to set up your sun lounger and umbrella and keep the fresh towels and drinks coming.
Back to Top